Connie Ridgway  Healer   Washington, DC

9-27-22
PLEASE NOTE:   I am taking new clients in  Bodywork/Energy Medicine ONLY.

"The capacity to heal resides deeply within us.  My goal is to encourage each person to take a creative healing journey–one that cultivates intuition, awakens self-discovery, and brings the mind, body, and spirit full circle."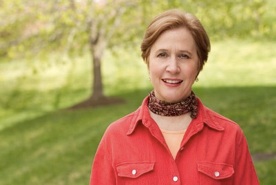 I am a Healer and hands-on Energy Medicine Therapist in Northwest Washington DC near Tenleytown.
I assist you with your own healing of anxiety, grief, illness, pain (physical and emotional) and trauma. I have been on the forefront of alternative and complementary medicine for over 20 years.
My own story is how I got here — through cancer, chronic illness, sexual abuse, divorce, single parenting, 12 step recovery–to be available to you as you take your own journey in healing.
I use a holistic, energy medicine approach.
I enjoy working with clients who are spiritual, who seek personal growth, and who want help with self-healing of health and/or trauma issues.
For more information or to make an appointment, please call 202-966-8230 or email [email protected]
I am a Licensed Massage Therapist in Washington, DC.
**Wellness/Energy Medicine: through hands-on body therapy and energy medicine, you can let go of tension, become more aligned, and actually free the trapped energy in your body to move your life forward.  Go to the Page  "Energy Medicine and Bodywork Therapy"

**Counseling and Psychotherapy: I retired from Clinical Social Work in April 2023.  I bring to bodywork a knowledge of a wide range of issues.
Your interest is holistic and body-centered, meaning we explore links between thoughts, emotions, spiritual insight and somatic (body) responses. Somatic work is especially helpful to assist with healing anxiety, grief, illness and trauma.
It takes honesty and courage to find your answers inside, and the reward is a life you truly want.  It also takes support, to help you navigate the rougher and scarier places and come through stronger and more resilient.  I am an experienced body therapist with the ability to help you tap into your inner wisdom to support you with life challenges, and get the answers you seek to make the changes you need.
                                                    Connie Ridgway  Healer   Washington, DC