Connie Ridgway  Healer  Washington DC

9-27-22
PLEASE NOTE:   I AM  TAKING NEW CLIENTS in Energy Medicine and Bodywork.  I am Not taking new clients in psychotherapy.

Call Connie at 202-966-8230 to make an appointment or email her at [email protected]
Cranio-Sacral Therapyis the new wave of bodywork. It is a gentle, hands-on form of Energy Medicine that assists in making profound changes in your structure and in your emotions, allowing you to come back into balance.  It is deeply calming and relaxing, able to gently let surface and heal old wounds (of body and mind) that might stay buried with more aggressive forms of bodywork.  It helps alleviate discomfort and anxiety.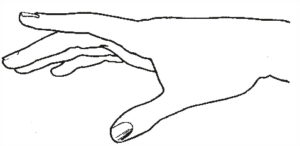 Cranio-Sacral therapy…
…is done fully clothed and is a natural adjunct to psychotherapy.  Connie brings her 25 years of experience in body work and her knowledge of psychotherapy principles into her sessions, giving you a safe space to let go of stress, pain and disconnection.  You emerge more centered and aligned structurally and emotionally, reconnected with the breath/respiration of life, a source of health and strength.
Alchemical Alignment…
…is a powerful resource, which, through the body, helps resolve trauma.  I use all my skills in body work and talk skills to be fully present to you as you begin to heal from trauma and tap into your deep resources to be resilient.  Go to AlchemicalAlignment for more information.
For more information about Cranio-Sacral Therapy, contact the Wellness Institute,  and the Upledger Institute.  Connie is a member of the American Massage Therapy Association (AMTA).